Shredding Purge in Scottsdale, AZ
A shredding purge is a one time or annual clean out of expired business records. This is a convenient way to destroy all your documents quickly and economically in Scottsdale.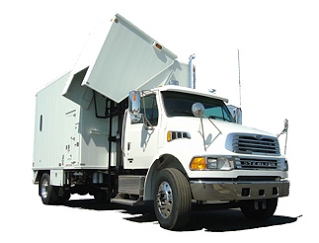 Whether your Arizona business has five boxes or five hundred boxes, we can help you get a cost-effective shredding service for one-time purges. There is no need to separate or repackage your materials in any way. Simply show the security personnel your outdated materials and let the shredding truck do the hard work.
We can also help you with solutions to shred the paper that has accumulated at your Scottsdale home. Don't let it pile up and become an identity theft threat.
Scottsdale Shredding Service provides complete shredding solutions to your business. With today's competitive business environment, you need to save yourself time and money and our partners will help you on all counts.
Get Free, No Hassle Quotes on Shredding Services in Scottsdale, AZ Today
To learn more about secure services available at Scottsdale Shredding Service, simply give us a call at (480) 463-4308 or fill out the form to the left for a free quote today!